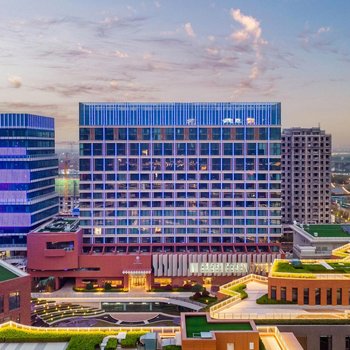 The Xixian Wen Chuangshiyu Hotel is a great choice for guests looking for accommodation in Xi'an, having been recently opened in 2022.
The hotel is 18km from Xianyangqindu Railway Station and 42km from Xi'an Xianyang International Airport. Seeing Xi'an's sights from this hotel is easy with 西安歡樂谷·瑪雅海灘, 西安歡樂海岸·OCT1314摩天輪 and 西安欢乐谷嘉年华Happy Kids all close by.
This hotel makes a great place to kick back and relax after a long day of sightseeing. Guests of this Xi'an hotel can make use of the parking facilities.
Our guests consider this hotel to have excellent service.